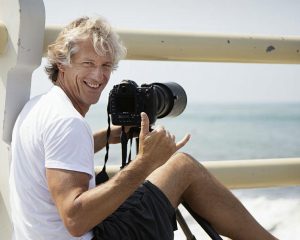 Alois Maurizi
Wildlife Photographer
PhD in Animal biology

---
Wild Water World  
The horizon, that fascinating line that is always there, unreachable but always present, has always had a special fascination for Alois. Born in a seaside town, the horizon is part of his nature, his inner and outer quest. Because photography is always a quest... Photography captures the moment, it captures emotions, it captures objectivity and extremely personal points of view at the same time. On the one hand it captures nature as it is, as it presents itself before the lens, and on the other hand it reveals the interpretation of the soul behind the camera.
For Alois, photography is an exploration of the world around us and at the same time an intimate journey into himself. With photography we look beyond. Beyond the horizon, beyond the line. You can feel his fascination and love for nature in his photographs. It is not by chance that he studied marine biology. Almost as if it were another way of looking beyond that horizon line, or rather, below that line, into the depths.
Alois is drawn to strong contrasts. As a biologist, he knows that although nature may seem like chaos, it is actually a symphony of perfection. He has crossed the Atlantic several times on a sailing boat, he has struggled with wind, waves and sleep, he has crossed the jungle on foot, where one gets lost in the wilderness, in chaos, in the unknown, in solitude... And then, instead, in the midst of this culmination of nature's power, he finds through the viewfinder a total order, a perfect composition. The calm and quiet line of a silhouette of a deer against the moon. The soft, gentle line of a wave, coming instead with immense force. Or the smile on an experienced face encountered while travelling on the other side of the world. And so, in a way, his photographs collect a small piece of this horizon, omnipresent and unreachable. And so his photographic journeys into his own being will continue...